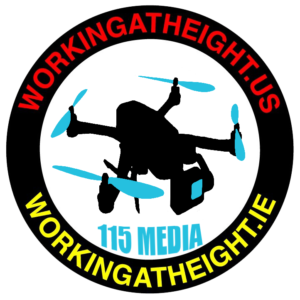 Working at Height Group™ "115 Media" was created by the siblings of the owner of Working at Height Group™. They have come together to create this unique division called 115 Media™.
So why the name 115 Media™ well 115 is from the Moscovium  with the chemical element with the atomic number of: 115, and the symbol is: Mc. Mc is represented in the Last name of the family.  Media representing the mutable platforms of communication, platforms that the siblings specialize in hence the berth of ii5 Media™ which is Mc Communications.
The role we play in the media service industry. We make it easy for you, regardless of its size, to acquire professional imagery and data, anywhere you many need it. Our clients range from sole proprietors and small mom-and-pop shops to large enterprises with physical assets and properties in remote locations around the globe. Whether you have ten thousand assets or a single property, we're happy to help. Working at Height Group™ "115 Media" specializes in technology sector, Photography, Videography and Animation and Digital Media.
What We Do
Enable an easy acquisition of imagery and data, anywhere you need it
Provide a single point of contact for all imagery related needs
Save your time
Answer your questions
Eliminate headaches
Quality control
Drone Services
Corporate Promotions
Commercial Property
Real Estate Property
Private Property
Aerial Photography and Videography
Retail Property
Site/Property Surveys
Asset Imagery/Inspection
Sporting Events
party's Weddings
Photography Services
Corporate Promotions
Commercial Property
Private Property
Real Estate Property
Weddings
Party's
Sporting Events
Videography Services
Corporate Promotions
Commercial Property
Private Property
Real Estate Property
Weddings
Party's
Sporting Events
Digital Media
Website Building
Graphic Logos
Signage
Animation Services
Story Boarding
Digital Drawings
Digital Animation