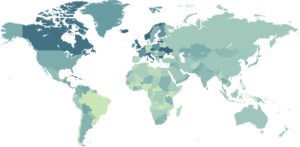 Let's do the right thing in physical distancing!
Stay safe, protect yourself and protect the others.
These small barrier gestures can save lives:

The COVID-19 turns your life and your daily life upside down, thank you all for your collaboration and your solidarity.
Our Training Response to Covid-19
We have converted some of our face to face training courses to e-Learning platform due to COVID-19 restrictions and client needs. We will continue to deliver the same high-quality learning experience and qualifications while using the most up-to-date technologies to assist our professional instructors.
Some of our courses are done via 3 virtual platforms.
eLearning Platform: Via our Training Management System (TMS)
Blended Platform: Learning Via our TMS and RSV
Remote Skills Verification Learning (RSV) Platform: Via our Vertical Learning Platform.
This is an great opportunity to enhance or refresh your skills.
Some of our courses are in person only courses and we cant use our virtual platforms.
Please contact our office for more information on our courses.
 We will continue to offer face to face training once Government guidelines allow us to so in safe manner. 01/01/2021